CONTACT US TODAY FOR A QUOTE!
WE SERVICE THE NORTHEAST UNITED STATES.
"NO JOB IS TOO BIG FOR
ROSS MACHINERY"
212 North Plains Industrial Road
Wallingford, CT 06492
Phone: (203) 269-2950
Fax: (203) 269-2962
Principals
Chuck Culliton and Ron Arpaia



Home

l

About RMS

|

Machine Photos

l

Tooling and Accessories
AgieCharmilles
Vertical High Performance Milling Machines: The VCP range was specifically designed to meet the highly demanding requirements of the mold and die industry as well as the production of parts requiring high accuracy.
Click Here to view catalog of Mikron VCP Milling Machines
EDM Systems: Our wire EDM systems deliver amazing surface finishes in continuous operation year after year while using less power and less space than ever before. In fact, they have the lowest cost of operation on the market.
Click Here to view catalog of EDM Machines

Amada Wasino is the world leader in CNC Optical Profile grinding. This technology has evolved radically over the decades. Historically, and even now, grinding specialists have labored in darkened grinding rooms to perform this highly skilled manual process. Amada Wasino created each step of improvement in this technology that has evolved to address the most demanding grinding requirements. The result is unsurpassed surface finish and sub-micron form tolerance, achieved in an unattended production environment.
Grinding continues to be an exciting arena in manufacturing, with Amada Wasino leading the way.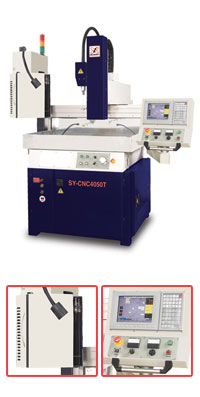 Belmont
"Everything for EDM"
…this is more than a slogan at Belmont, it is our company's focus. Since 1960, we've made a name for ourselves by being EDM pioneers, not just through our extensive product offerings, but by also providing solutions for our customers challenges. We are committed to continually introducing the latest EDM advancements critical to their success. A Belmont Equipment & Technologies customer stays ahead of the competition through our innovative and proactive approach to solving EDM requirements. We bring new ideas, technology and materials that will save them money through higher productivity and less downtime. Our highly qualified Engineering and Customer Service staff are available to answer all your EDM questions.
Click here to view specs.
ELB America The complete Micro-Cut series is available in four different model classes differing from each other in working area sizes as well as spindle power capacities. All models in this series are built with the conventional traveling table design. The primary application is for full-cut / creep-feed profile grinding which was pioneered by ELB on these machines.
Click here to view specs.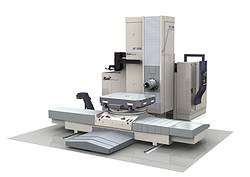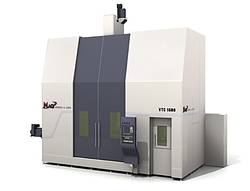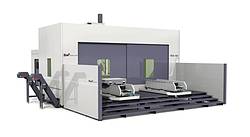 MAG Giddings & Lewis
is the builder of choice for large part manufacturers worldwide. Our application experts work closely with customers to develop productive manufacturing processes. The modular design of our horizontal boring mills, vertical turning centers and horizontal machining centers allow our customers to configure the machine tool to their application. This dynamic combination of machine and process produces the most effective manufacturing solutions available.
Click here to view specs.
PAMA has gained its position of prominence over the years in the field of boring and milling machines for large size components.PAMA headquarters and factory are located in Rovereto, near the northern part of Lake Garda on an area of 35.000 square meters, 15.000 of which are indoor facilities ...more PAMA boring and milling machines can be used in fields like energy, aerospace, shipbuilding, diesel engine, defence, earthmoving and general mechanics.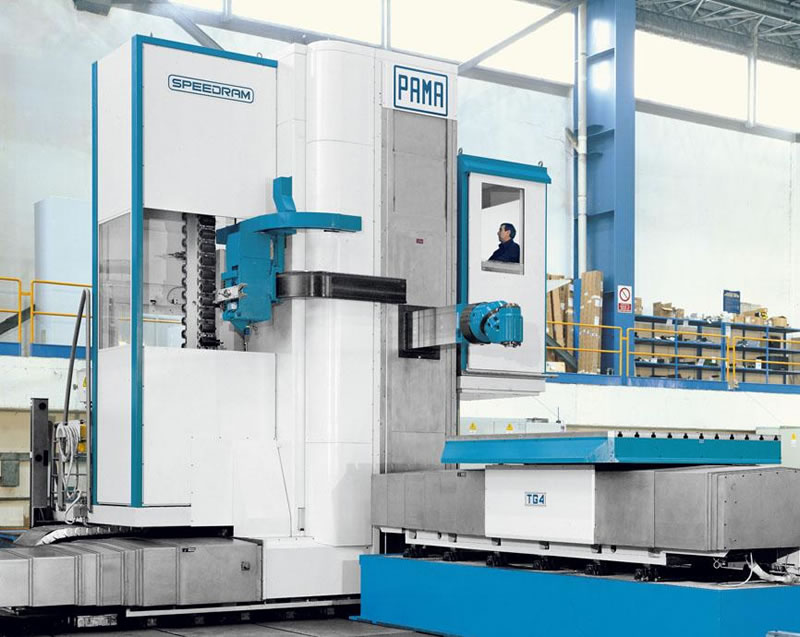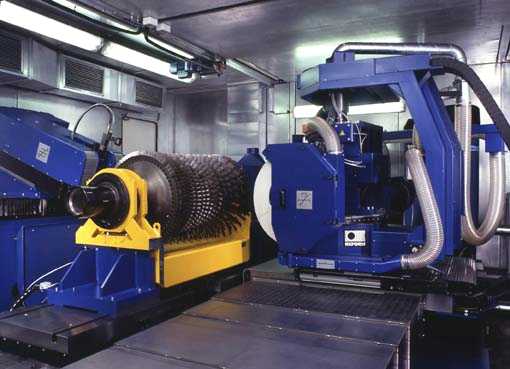 Reform's HGS 1400 - High Speed Blade Tip Grinder

Reform has been involved in grinding technology for nearly 100 years. With more than 400 highly-skilled employees, all types of grinding machines from rotary surface and ID, to state-of-the-art 6 axis profile, grinders are our only business. Solutions for and with the customer are the basis for successful development of grinding machines for the industry. Machines are available in many sizes with spindle power from 7.5 Kw (10 HP) to 350 Kw (470 HP) for every grinding application.


No job is too big for Ross Machinery, please contact us for immediate assistance.